motocross marketing
was born in the legendary seventies
did you say... "Vintage" ?
And since the
passion
is still there :
We've decided to re-manufacture our
old vintage racing gear
to match the beauty of our
vintage bikes
.
No way we're gonna ride them with that goofy modern gear again !!
It took us a year of rummaging around to find our washed-out old racing gear, and those
early sketches of our original jerseys and pants
, as well as researching the
best possible materials
still available today, sometimes having them specially tailored to our specs.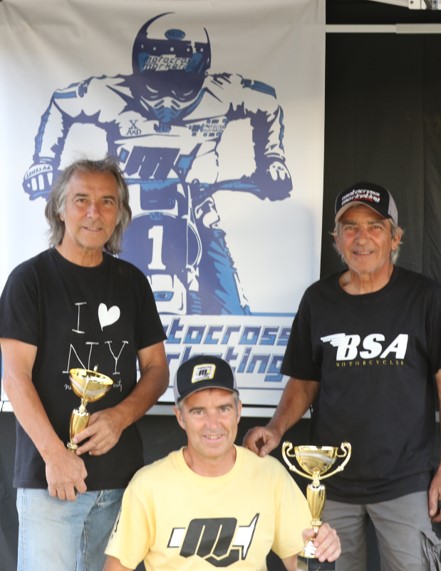 This is the
result
:
A clothing range with a totally
"seventies" look and quality
, all
made in France
(apart from hats... for now)
Every item is available in variety ofcolor combos, quality range and
custom made
options.
Each one is produced and printed
to order
.
We are able to deliver every order within around 30 days.
Thierry, Gilles & Bertrand PICARD